Our customer was looking for a solution to place products in boxes. Previously, these boxes were filled manually. Elenco developed a machine together with the customer to automate this process.
Vision guided robotics & delta robot
We started by identifying the possible bottlenecks that could hold up the automation proces of this project. We quickly noticed that the boxes have a cardboard grid that has a lot of play on it. This meant that it was not possible to deposit the products in fixed positions in the box. That's why we came to the decision to use vision guided robotics. We also added a camera to the setup, which made it possible to detect the grid in the cardboard box. This detection method is used to deposit the products perfectly in the center of the grid, without any damage. Furthermore, the cycle time was critical in this project, therefore a super fast delta robot was chosen.
Elenco delivered this project as a turnkey solution to the customer.
After the plans were finished, we ordered the necessary materials and our engineers rolled up their sleeves. The PLC and camera software were developed entirely in-house. The machine was then built up and tested in our workshop and, as a final step, the entire set-up was moved and installed abroad.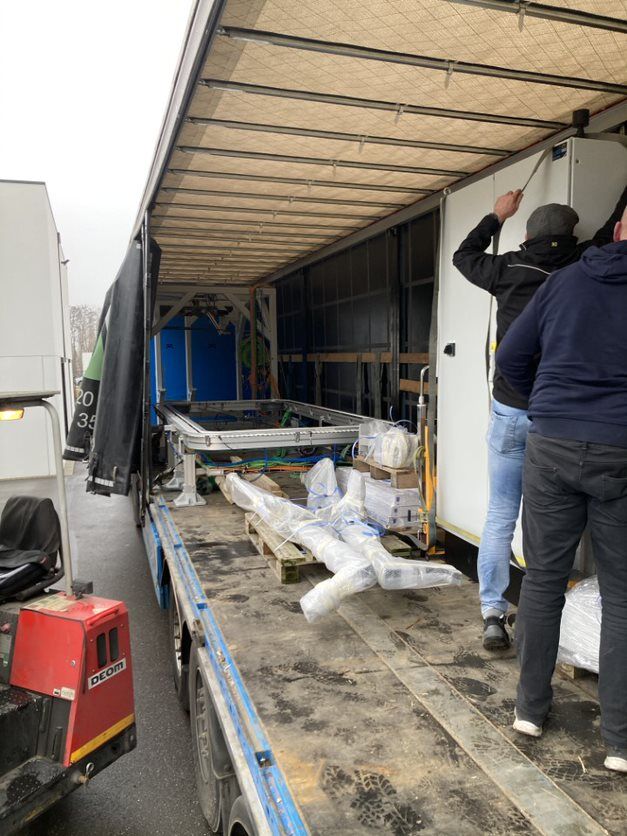 Multidisciplinary approach
Our multidisciplinary approach ensured the successful realization of this project. Combining automation, robotics and cameras is one of our strengths. As an extra, a WiFi access point was built into the control panel and the customer can operate his machine by using a tablet. In addition, we can safely observe any malfunctions from our office in Genk and we can update the software remotely.
Meanwhile, this machine continuously fills boxes at the predetermined rate of 2.3 seconds per product and we have a satisfied customer!