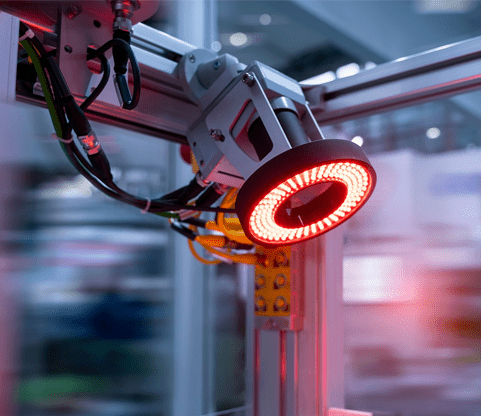 Vision & measuring systems
Vision & measurement systems are here to stay in the world of industrial automation. These advanced technologies combine optical and sensor technology to provide accurate insight into manufacturing processes and quality control. Vision systems are used to recognize, inspect and track objects (think barcode scanning, QR codes,…).
Measurement systems, on the other hand, perform precise measurements, such as dimensional control and positioning.
Through advanced algorithms and machine learning, vision and measurement systems enable manufacturers to detect defects, ensure product quality and optimize production processes.